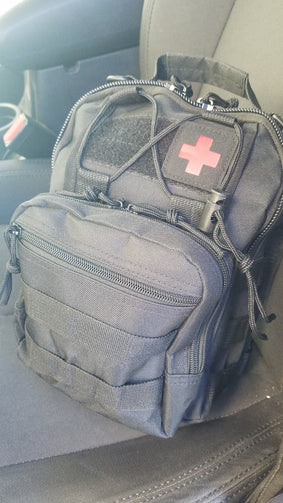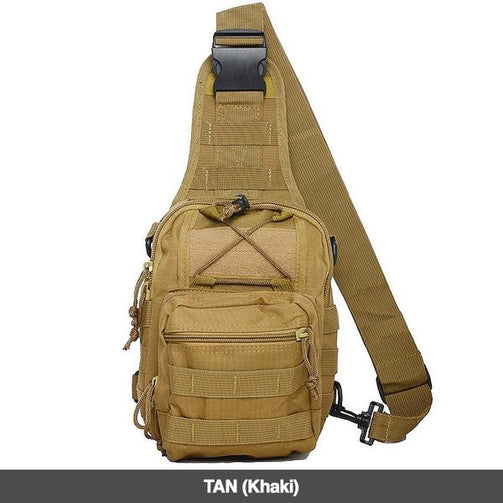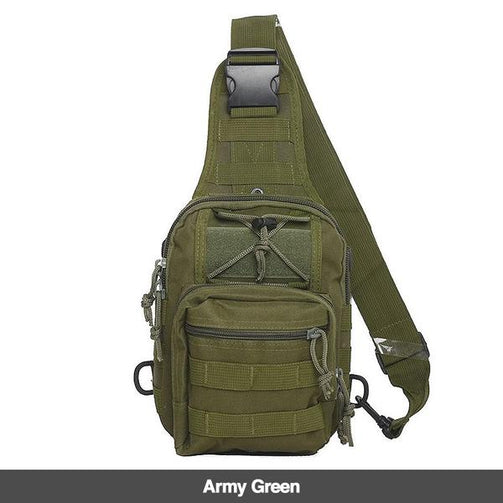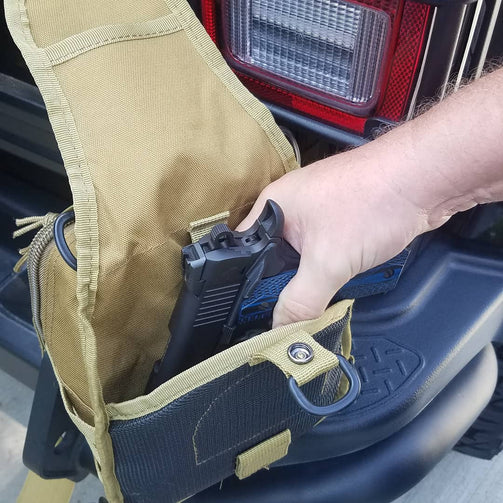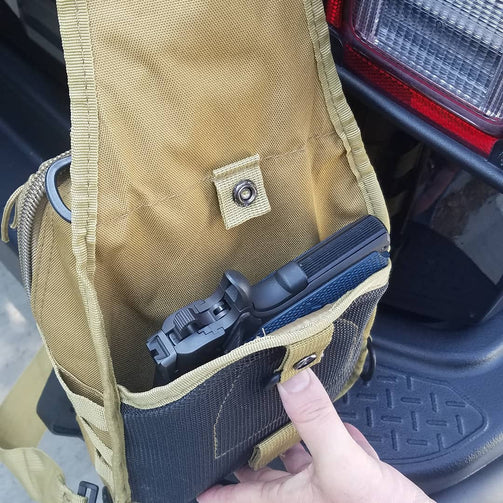 MEDICAL SLING PACK - $120.00
MEDICAL SLING PACK - $120.00
Regular price

$120.00 USD

Regular price

Sale price

$120.00 USD
MOLLE Sling Bags external expansion system designed to be used in combination with other equipment. Tactical Bag great for gunshot emergencies, Stop the Bleed kits, first aid kits and health aides.

EMT Carry Bags highest quality specialized material. Upgraded, superior quality Adjustable comfortable padded sling shoulder strap.

Molle straps with re-enforced attachment points allow easy attachment of pouches, accessories, and carabiners.

Small First Responder Bag with 3 zippered compartments 2 drainage grommets.

Medical Backpack perfect for tactical carry, first responders, tactical medics, police and school trauma kits. EMS Bags great for an everyday carry bag, sports, hikers, hunters, and outdoor enthusiasts. Size: 12" x 9" x 5"

Holds full size Colt 1911 or other similar size firearms in back panel for Conceal Carry option.
Contents:

2 - 2"x2" Sterile Gauze
4 - 3″x 3″ Sterile Gauze
4 - 4″x 4″ Sterile Gauze
2 - 5″x 9″ Abdominal Pad
2 - Oval Eye Pads Sterile
2 - 2"x 3" Gauze Pads
1 - Rolled Gauze
1 - Trauma Blood Bandage
3 - Sting & Bite Wipes
1 - Emergency Blanket
1 - Shears
2 - Lip Balm
1 - Medical Tape
1 - Nitrile Gloves
1 - Tweezers
1 - Triangle Bandage 
1 - Wound Packing Gauze
1 - CPR Face Shield
1 - Mini Sharpie Pen
1 - Liquid Skin
5 –Bandage jr. Size
3 – Spot Band-Aids
5 – Strips 1x3
5 – Strips 3/4x3
3 – Finger Tip
3 – Knuckle
3 – Butterfly Closures
3 - PVP Prep Pads
3 - Antibiotic Ointment
3 - Alcohol Prep Pads
3 - First Aid Burn Cream
3 - Hydrocortisone Cream
3 - Antiseptic Wipes
2 Non aspirin packets
2 Ibuprofen packets
2 Antacid packets
2 Pain relief packets
2 Antihistamine packets
2 Sinus packets
1 - Elastic Bandage Wrap 3"
1 - Elastic Bandage Wrap 4"
1 - 4x4 Burn Shield

We reserve the right to add, substitute, or delete items if necessary

Couldn't load pickup availability